Marketplace
1H 2019
$0.6BN (1)

U.S. Dollar figures have been calculated based on the
U.S.$/KZT average exchange rate for the six months ended 30 June 2019, comprising KZT379.14.
Gross Merchandize Value
+56%
YoY Growth
1H 2019
9.4MM
+145%
YoY Growth
1H 2019
14.9K
+64%
YoY Growth
Our Marketplace Platform is positioned as the starting point and destination for customer shopping journeys via our Mobile App, website and in-store.
Customers come to our Marketplace to buy a broad selection of products from various merchants.
We have launched, and continue to develop, mobile, online and Kaspi QR technology to enable a seamless online and in-store shopping experience for our customers.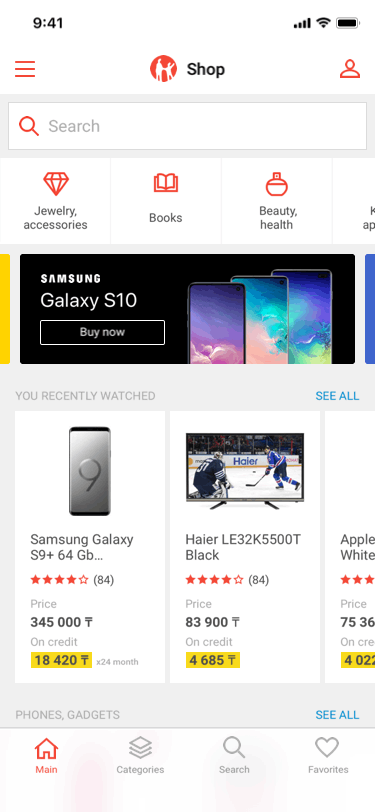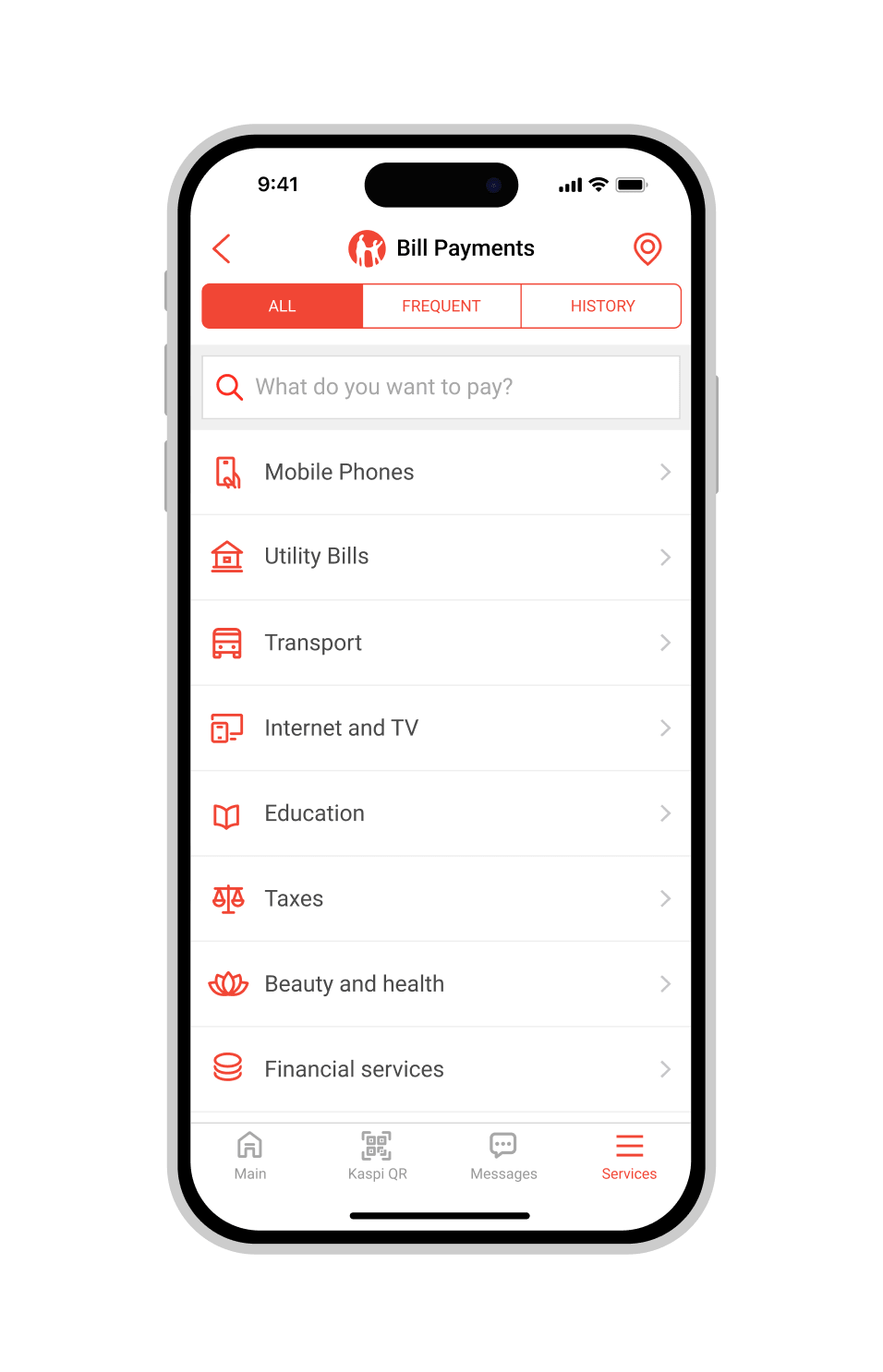 We believe that our Marketplace Platform appeals to buyers who value ease of use, a large selection of the most popular products and price competitiveness.
Our merchants in turn access a large number of our Active Customers, thereby increasing their sales. We are investing in our Marketplace Platform to grow GMV by leveraging our economies of scale and investment in product technology, marketing, customer acquisition and brand.