Kaspi.kz Ecosystem
We have developed Payments, Marketplace and Fintech Ecosystem to address an array of daily consumer needs both online and offline, ranging from facilitating the ability to shop and pay for everyday goods, to providing a range of funding options for purchases and personal finance management.
We believe that this diverse but complementary array of services underpins a powerful and sustainable network effect of Kaspi.kz Ecosystem, with the growth and development of one service directly contributing to the growth and evolution of another.
Powerful network effect
Integrated consumer-focused Ecosystem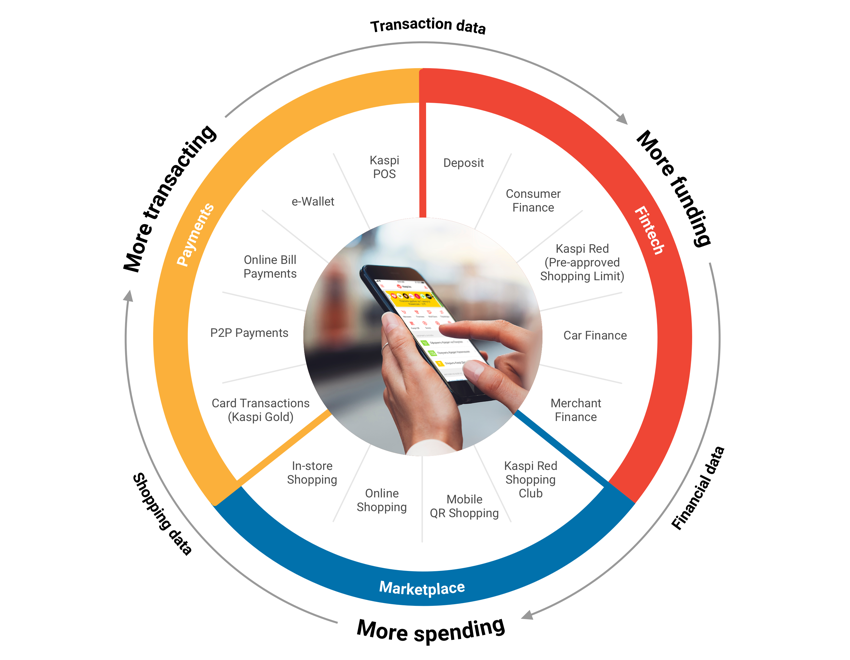 We have created multiple touchpoints around our customers by giving them access to our products and services via a variety of convenient channels, both online (through our Kaspi.kz Mobile App and website) and offline (through our nationwide network of Kaspi.kz retail outlets, merchant shops, points of sale, payment terminals and ATMs).
We believe that our ability to successfully manage both the online and offline customer experience across our Ecosystem is a strategic differentiator, driving customer engagement across all our Platforms.
Multiple touch points around customer's daily lives
Mobile App driving force behind customer engagement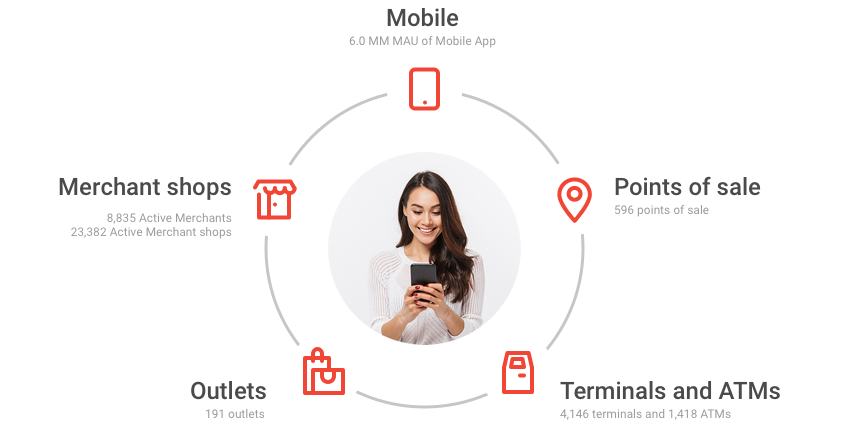 4.5MM Monthly Active Users of Kaspi.kz Mobile App